Frooting Power
BAC Frooting Power is a unique, high-phosphate bloom enhancer that stimulates cell division and helps flowers toharden and expand.
Use BAC Frooting Power in the last 3 to 4 weeks of the bloom phase of your plants.
Only use Frooting Power for healthy plants, as it is a very powerful fertiliser that demands a lot from your plants.
Frooting Power should be used in combination with your basic fertilisers.
Never use Frooting Power in combination with a different booster.
Benefits of BAC Frooting Power:
Better and faster flowering
Bigger fruits
Better tasting fruits and vegetables
A higher mineral and vitamin content
Available in jars of 325 grams and 1 kilo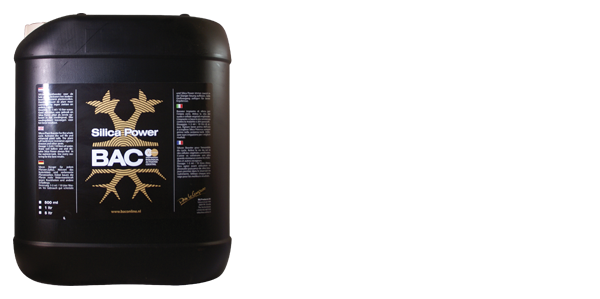 Silica Power
Silicon plant booster for the entire cycle. Activates the soil life and strengthens plant cells.
View product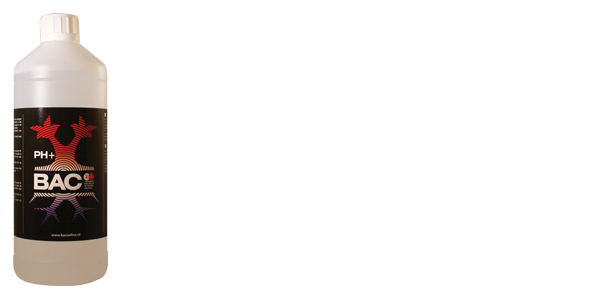 pH +
Strong concentration of pH+ for raising the pH value.
View product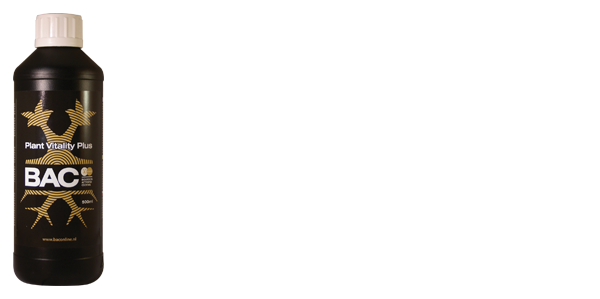 Plant Vitality Plus
Plant Vitality Plus can be used in every plant cycle.
View product