Veganistische mest verrijkt de bodem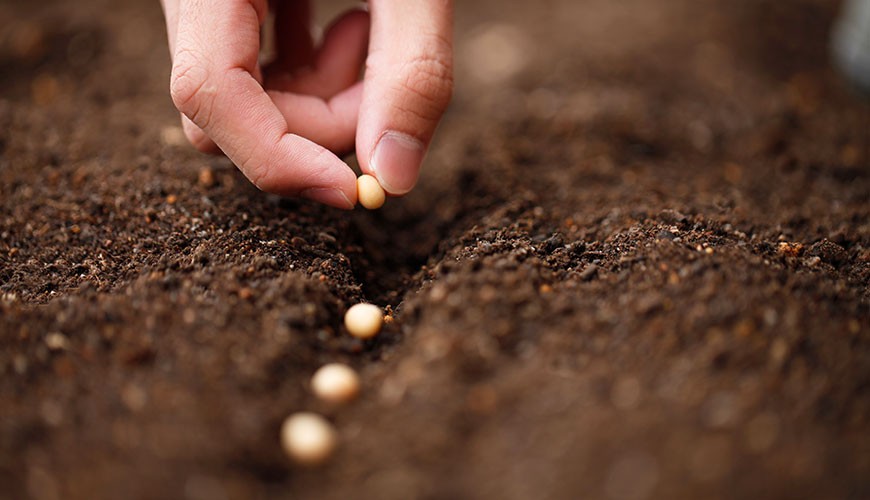 28 Dec
Het aanbod van veganistische mest wordt steeds groter. Veganistische mest is volledig plantaardig. Deze plantenvoeding verrijkt het bodemleven en draagt bij aan een mooie opbrengst van uw gewas. U herkent veganistische mest aan het Vegan-keurmerk.
Wat is veganistische mest?
Veganistische of organische mest is plantenvoeding zonder dierlijke elementen. Voor andere plantenvoeding wordt vaak een dierlijke bron gebruikt, zoals bij wormenmest, vismeel of algenextract. Bij veganistische mest is hiervan geen sprake. Deze bestaat bijvoorbeeld uit kokos, kalk, schimmels of lava.
Effect op de bodem
Veganistische mest heeft een positief effect op het bodemleven doordat deze rijk is aan essentiële voedingselementen, waaronder: kalium, fosfor en stikstof. De micro-organismen die in de grond zitten houden hiervan en breken deze stoffen af zodra de veganistische mest de bodem bereikt. Als de microben aan het werk zijn, zorgen ze er ook voor dat de bodem luchtiger wordt. Hierdoor kan het gewas sneller voeding en vocht opnemen. Daarnaast blijft veganistische mest heel lang in de bodem, waardoor u niet vaak hoeft te bemesten: slechts vier keer per jaar.
Is veganistisch telen overal mogelijk?
Veganistisch telen is mogelijk als de bodem veel gezonde schimmels en bacteriën bevat. Zij moeten immers de voedingsstoffen afbreken, zodat de plant kan groeien. U kunt uw bodem gezond krijgen door de pH-waarde aan te passen naar de behoefte van uw gewas. Doorgaans kan een plant voedingsstoffen moeilijker opnemen als de bodem te zuur is. Of dit zo is kunt u controleren met behulp van een pH-meter. Hoe lager de pH-waarde, hoe zuurder de bodem. Wat ook helpt is het gebruik van plantenvoeding met het Vegan-keurmerk.
Het Vegan-keurmerk
Het Vegan-keurmerk is van The Vegan Society. Deze organisatie test onze veganistische mest en bepaalt of deze wordt voorzien van het Vegan-logo. Op deze manier weet u zeker dat u mest gebruikt die vrij is van dierlijke ingrediënten. Ook bij het productieproces zijn geen dierlijke ingrediënten gebruikt.
Veganistische mest van BAC
BAC levert uiteenlopende soorten plantenvoeding met het Vegan-keurmerk: bladvoeding, bloeistimulator, plantenversterkers voor het ontkiemen van zaden, wortelstimulatoren enzovoort. Op deze pagina ziet u precies welke producten over het keurmerk beschikken. Ons aanbod van veganistische mest blijft voortdurend groeien.