Wat voor effect heeft kalk op grond?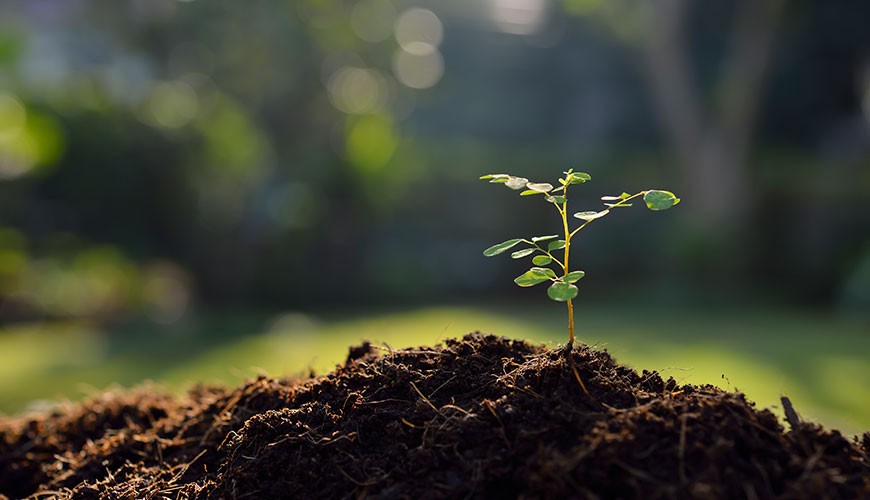 03 Nov
Wat voor effect heeft kalk op grond?
Voldoende kalk in de bodem is belangrijk. Kalk zorgt voor een goede pH-waarde en optimaliseert de bodemstructuur. Daarnaast is kalk een essentiële voedingsstof voor planten, vanwege het stimuleren van de wortelgroei en verstevigen van de celwanden.
Waarom is een goede pH-waarde belangrijk?
De pH-waarde of zuurgraad bepaalt in grote mate de bodemvruchtbaarheid en daarmee de opbrengst van uw teelt. De bodem heeft de neiging om te verzuren. Dit wordt onder andere veroorzaakt door neerslag, meststoffen zoals ureum en doordat gewassen verzurende elementen achterlaten. Als de bodem verzuurt kan dit de groei van uw gewas verstoren. In dat geval is bekalken noodzakelijk. Kalk neutraliseert het zuur in de grond. U kunt de pH-waarde controleren door deze te meten. Hoe hoger de waarde, hoe meer kalk en hoe lager het zuurgehalte. Is de pH-waarde 8 of hoger? Dan wordt de bodem steeds kalkrijker. Er zijn echter een paar planten die baat hebben bij een zure bodem, waaronder de blauwe hortensia, rododendron en azalea. Bij deze planten is bekalken niet nodig.
Hier leest u meer over het belang van een goede zuurgraad.
Wat voor effect heeft kalk nog meer?
Behalve het verhogen van de pH-waarde, brengt kalk de bodem tot leven. Wormen en micro-organismen worden actiever. Ze versnellen de vertering van organisch materiaal, waardoor de bodem luchtiger wordt. Ook zorgt kalk voor een goede bodemstructuur die vocht en voedingsstoffen beter vasthoudt. Daarnaast is kalk een belangrijk voedingselement voor planten. Het element zorgt ervoor dat de wortels zich goed ontwikkelen en verstevigt de celwanden. Hierdoor zijn planten weerbaarder tegen droogte en plagen.
Hoe vaak kalk toepassen?
Het bekalken van de grond vindt doorgaans plaats in het najaar. De reden hiervoor is dat kalk dan gelijkmatig kan inwerken in de bodem en in de winter voldoende tijd heeft om te reageren. Maar in principe kunt u de grond op elk gewenst moment bekalken. Vaak bekalken is echter niet aan te raden, want dan kan de pH-waarde te hoog worden en dat brengt de groei van uw gewas in gevaar. Met name bij zandgronden is het risico op een te hoge pH-waarde groot.
Kalk van BAC
BAC levert kalk voor het opwaarderen van gebruikte aarde. Het is van belang om de kalk goed door uw medium te mengen. Lees meer over dit product.