Co wyraża wartość NPK?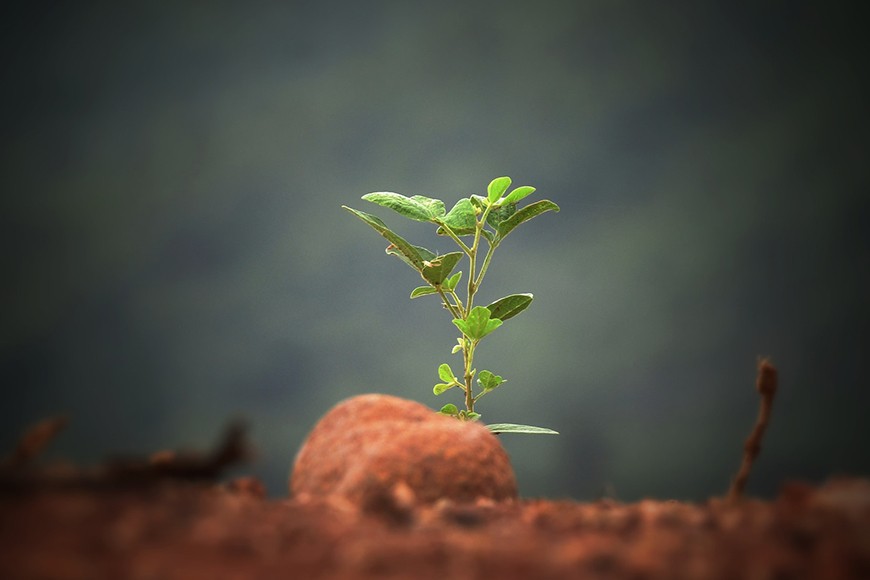 18 Sep
ako hodowca chcesz dostarczać swoim roślinom właściwą ilość składników odżywczych. Wartość NPK może Ci w tym pomóc. Znajdziesz ją zwykle na opakowaniu nawozu i wskazuje, ile jest w nim azotu, fosforu i potasu. Wartość NPK stanowi wsparcie w zachowaniu zdrowia Twojej uprawy.
Azot - N
N (nitrogenium) to symbol azotu. Azot dba o to, żeby liście i łodygi były ładnie zielone. To wpływa na wzrost rośliny. Jeżeli Twoja roślina zawiera za mało azotu, wówczas liście żółkną. Za dużo azotu też nie jest dobre. Wówczas Twoje rośliny więdną i są bardziej podatne na choroby, pleśnie, mróz i szkodniki.
Fosfor - P
P (phosphorus) to symbol fosforu. Fosfor wspiera między innymi oddychanie, zaopatrzenie w energię, rozwój korzeni, kwitnienie i trwałość plonu. Jeżeli Twoja roślina zawiera za mało fosforu, wówczas na liściu pojawia się fioletowe lub niebieskie zabarwienie, a korzenie boczne nie rosną dobrze. Roślina pozostaje mała. Nadmiar fosforu występuje rzadko. W takim przypadku może to pośrednio uszkadzać roślinę przez niedobór mikroelementów.
Potas - K
K (kalium) to symbol potasu. Potas wspiera między innymi transport węglowodanów i wody, jędrność rośliny, tworzenie owoców, zakorzenienie się i zwiększa odporność rośliny. Jeżeli potasu jest za mało, to zakorzenienie jest naruszone i roślina wygląda wiotko. Przy nadmiarze potasu stężenie soli jest za wysokie i roślina może pobierać mniej składników odżywczych.
Jak należy odczytywać wartość NPK
Czy na opakowaniu Twojego nawozu jest napisane na przykład wartość NPK 29-18-9? To oznacza, że nawóz zawiera 29% azotu, 18% fosforu i 9% potasu. Twoje rośliny potrzebują wszystkich trzech składników odżywczych, jednak istnieją różne fazy, w których może znajdować się roślina. W każdej fazie dostarczaj inną ilość składników odżywczych. W fazie wzrostu Twoja roślina potrzebuje na przykład więcej azotu, a w fazie kwitnienia więcej potasu.
Indywidualna porada
Masz pytania na temat wartości NPK i chcesz wiedzieć, ile składników odżywczych potrzebują Twoje rośliny? Chętnie udzielimy Ci indywidualnej porady. Wpisz swoje nazwisko i imię, adres e-mail i pytanie w formularzu kontaktowym. Pomożemy Ci tak szybko, jak to możliwe.