Hoe zorg ik voor een weerbaar gewas?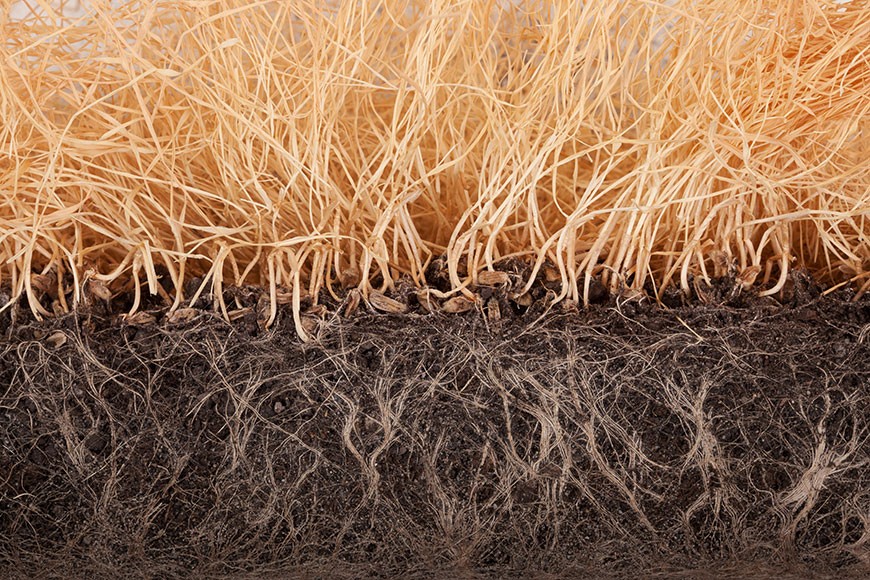 30 Dec
Als kweker wilt u dat uw gewas weerbaar is voor ziekten en plagen. Dit bereikt u onder andere door de bodem gezond te houden. Maar hoe doet u dat? De bodem is immers een wereld op zich. Er bevindt zich een complexe samenhang tussen het bodemleven, de bodemchemie en de bodemstructuur. In dit artikel geven we u concrete handvaten.
Wat is een gezonde bodem?
Een gezonde bodem bestaat uit verschillende lagen. In de bovenste lagen bevinden zich allerlei levende organismen. Denk aan wormen, aaltjes, bacteriën, enzovoort. Deze organismen onderdrukken plagen en ziekten en breken verontreinigingen af. Zo blijft de bodem vruchtbaar, levert deze genoeg nutriënten aan de gewassen en is de bodemstructuur mooi, kruimelig. Om dit voor elkaar te krijgen is het belangrijk dat u uw bodem goed kent. U kunt de bodem onderzoeken door middel van een bodemanalyse. Deze geeft u inzicht in de beschikbare nutriënten, reserves en de hoeveelheid organische stoffen. Met behulp van een organische stofbalans kunt u zien of de opbouw en afbouw van organische stoffen in evenwicht is.
Hoe optimaliseert u de bodemgezondheid?
Allereerst is het belangrijk dat de bodem genoeg lucht krijgt. Veel micro-organismen hebben zuurstof nodig om te overleven. Ook nemen de wortels van uw gewas voedingsstoffen en water gemakkelijker op. Verder kunt u de bodem gezond houden door organische stoffen toe te voegen.
Organische stoffen houden onder andere vocht vast en zijn een bron van voeding voor het bodemleven. Daarbij kan de bodem gemakkelijker en meer nutriënten opslaan. Voorbeelden van organische stoffen zijn: groenbemesterstengels, aaltjes, dierlijke mest, champost en compost. Maar controleer wel of de betreffende stof geschikt is voor uw gewas, anders kan deze ook averechts werken.
Verder is het van belang dat u de grond op de juiste manier bewerkt. Bij bewerking kan er namelijk veel organische stof verloren gaan of kan u het leefgebied van de organismen verstoren. Zorg ervoor dat u de organische stoffen en gewasresten niet begraaft, anders zal de vertering stoppen. Werk de organische stoffen oppervlakkig en niet-kerend in.
Hoe kan BAC u helpen?
Als u meer wilt weten over de bodemgezondheid kunt u ons altijd bereiken. Wij adviseren u graag. Ook leveren wij bodemverbeteraars, waaronder BAC pH+ en BAC pH-. Hiermee houdt u de zuurtegraad in uw bodem optimaal en kan het gewas de voedingsstoffen gemakkelijker opnemen. Met BAC Bloeistimulator voedt u de micro-organismen. Dankzij deze stimulator zullen ze zich snel vermeerderen. Hierdoor zal de bloei van uw gewas uitbundiger zijn.