Wat is het verschil tussen biologische en ecologische teelt?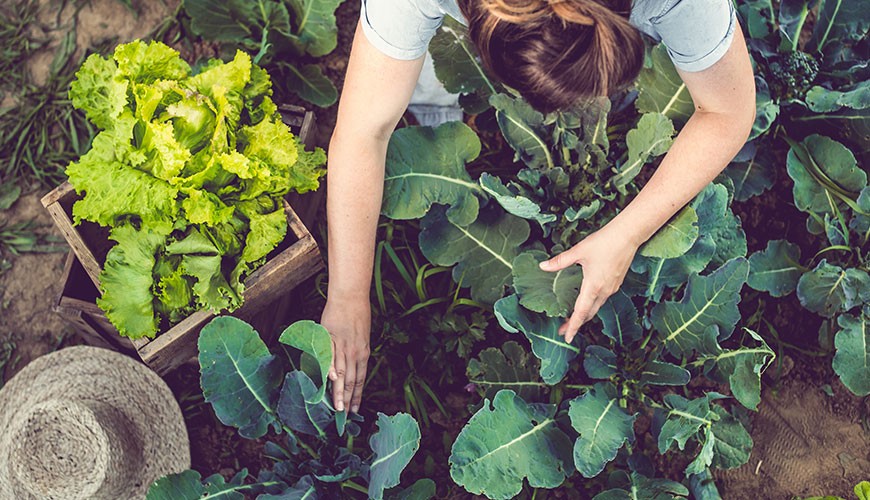 03 Dec
De begrippen 'biologische teelt' en 'ecologische teelt' lijken dichtbij elkaar te liggen. Toch is er een wezenlijk verschil tussen beiden. Na het lezen van dit blog heeft u een beter beeld bij biologische teelt en ecologische teelt en zijn de verschillen tussen de begrippen helder.

Wat is biologische teelt?
'Biologisch' is een beschermde term en mag alleen worden toegepast op gecontroleerde producten. U kunt deze producten herkennen aan het Europees biologische keurmerk, het EKO-keurmerk of het Ecocert label.
Bij het verbouwen van het gewas is onder andere aan de volgende regels voldaan:
- Er zijn geen chemische bestrijdingsmiddelen gebruikt.
- Er is geen kunstmest gebruikt.
- Er is geen gebruik gemaakt van genetisch gemodificeerde zaden.
- Er wordt verantwoord omgegaan met energie en natuurlijke hulpbronnen.
Het EKO-keurmerk heeft meer eisen dan het Europees biologisch keurmerk. Bij het Europees biologische keurmerk ligt de nadruk op milieuvriendelijk werken en dierenwelzijn. Bij het EKO-keurmerk worden ook eisen gesteld aan energieverbruik, verpakkingen, sociale aspecten en eerlijk handelen.

Wat is ecologische teelt?
Ecologische teelt heeft veel overeenkomsten met biologische teelt, maar gaat nog een stap verder. Een ecologische teler houdt rekening met het gehele ecosysteem en handelt alleen als het in overeenstemming is met de natuurlijke kringloop. Zo zal hij of zij compost gebruiken wat afkomstig is uit eigen afval. Voorbeelden van maatregelen die ecologische telers nemen:
afvalproductie reduceren tot een minimum
als er toch afval is, wordt dit gerecycled. (groenafval op de composthoop)
vegetatie planten rond gewassen die goed is voor bijen, weidevogels, enzovoort.
BAC producten met biologisch keurmerk
Zoekt u producten die geschikt zijn voor biologische teelt? BAC legt de focus op het produceren van plantenvoeding, stimulatoren, organische mest, plantenversterkers die geschikt zijn voor de biologische teelt. Veel van onze producten hebben inmiddels het ECO-cert label gekregen. Hier kunt u daar meer over lezen.
Advies biologische teelt
Wilt u advies over het kweken van gewassen binnen de biologische teelt? Onze medewerkers delen graag hun kennis met u. Ze vertellen u welke producten geschikt zijn voor uw gewas en hoe u deze moet toepassen.