Bladproblemen: dit kunt u doen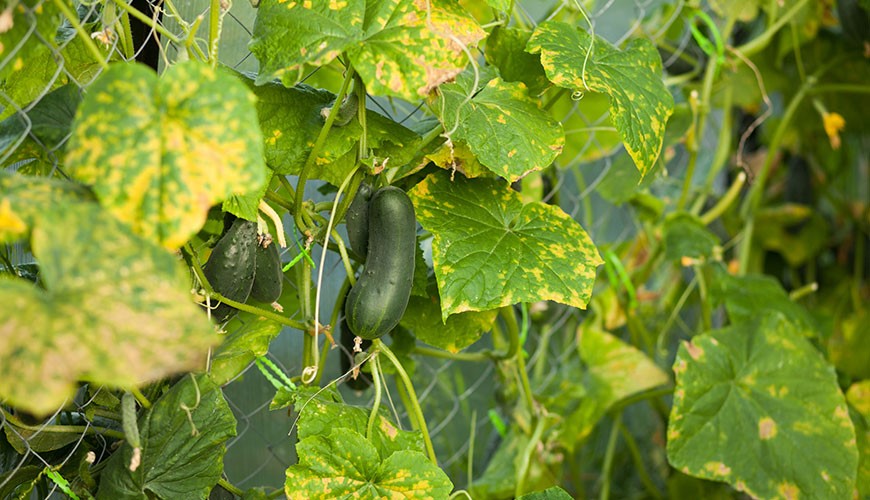 13 Mar
Planten kunnen te maken krijgen met bladproblemen. Ze gaan bijvoorbeeld hangen, krijgen vlekken, of drogen uit. Hoe kunt u dit voorkomen en wat kunt u doen als het zover is? In dit blog gaan we in op preventie van bladproblemen, de soort bladproblemen die er zijn en hoe u ze kunt behandelen.
Bladproblemen voorkomen
Houd uw gewas dagelijks in de gaten, dan ziet u het direct als er iets aan de hand is. Ziet u iets opmerkelijks? Inventariseer dan of u iets heeft veranderd. Wellicht heeft u de planten meer voeding gegeven dan eerst of is de luchtvochtigheid veranderd. Houd de temperatuur van de ruimte ook in de gaten. Het kan zijn dat deze hoger of lager is dan het gewas aankan. De pH-waarde kan eveneens een oorzaak zijn van de achteruitgang.
Controleer dus periodiek of de pH-waarde nog hoog of laag genoeg is met behulp van een pH-meter. Als de pH te hoog is kunt u dit compenseren door de plant BAC pH- te geven. Is de pH te laag? Geef uw gewas dan BAC pH+.
Voorkom groei van schadelijke schimmels. Schimmels zijn de veroorzakers van veel bladziekten. Schimmelproblemen kunt u grotendeels voorkomen door de luchtvochtigheid laag te houden en een hoog hygiëneniveau aan te houden op de plaats waar uw gewassen groeien.
Verschillende soorten bladproblemen
Bladproblemen kunnen dus ontstaan door te veel of te weinig voeding, te veel vocht, ongunstige temperatuur, maar ook door schimmels, bacteriën en ongedierte. We zullen ingaan op 2 veelvoorkomende bladproblemen: de bladvlekkenziekte en meeldauw.
De bladvlekken ziekte, die overigens in vele varianten voorkomt, wordt veroorzaakt door schimmels van uiteenlopende families. Hij treedt onder andere op bij warm weer, een hoge luchtvochtigheid en stikstoftekort. Als uw gewas deze ziekte heeft is het van belang aangetaste bladeren te verwijderen. Zorg er bij teeltwisseling voor dat de omgeving hygiënisch is en dat er geen sporen achterblijven.
Meeldauw is een schimmel die leeft van de plant waarop hij groeit. Deze schimmel kunt u herkennen aan een witte aanslag die voornamelijk op de bovenkant van de bladeren zit. Met Foliar Spray van BAC kunt u meeldauw voorkomen. Hebben uw planten er al last van, dan kunt u meeldauw proberen te bestrijden met een zelfgemaakte bladspray die voor 40 procent bestaat uit melk en voor 60 procent uit water. Hierdoor kan de schimmel zich niet vermeerderen. Spray uw gewas dagelijks, maar voorkom wel dat u de eventuele bloemtoppen raakt.
Meer informatie?
Wilt u meer weten over het voorkomen en genezen van bladproblemen? Bel of e-mail ons gerust. We helpen u graag uw gewas gezond te houden.