Neusrot voorkomen en bestrijden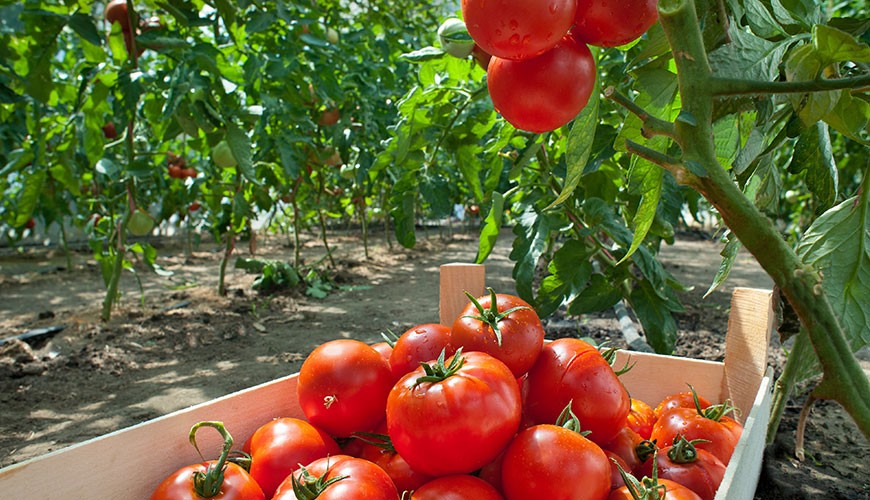 09 Oct
Voor tomatenkwekers is neusrot een vervelend probleem. U kunt neusrot herkennen aan de bruine vlekken op het blad. De aandoening verspreidt zich snel naar de stengel en de vrucht, dus het is belangrijk er snel bij te zijn. Anders zijn uw vruchten niet meer geschikt voor consumptie en zult u deze moeten verwijderen. In dit blog geven wij u tips voor het voorkomen en bestrijden van neusrot.
Hoe ontstaat neusrot?
Neusrot is geen schimmelaantasting, ontstaat ook niet door een virus of bacterie en is niet besmettelijk voor uw andere tomatenplanten. Het kan door diverse omstandigheden ontstaan, waarbij de plant te weinig water krijgt of kan opnemen, en/of kampt met een gebrek aan calcium. Als de plant te weinig water tot zich neemt zal hij de vrucht gaan aantasten, hier zit immers wel genoeg water in.
Oorzaken en oplossingen
Er wordt te weinig water gegeven, waardoor de plant een beroep gaat doen op zijn vruchten. Gebruik regenwater om de plant te bevochtigen. Let er wel op dat u niet te veel water geeft, anders worden de wortels te zwak. Voorkom ook dat het water niet snel verdampt in warme periodes. Als oplossing kunt u bijvoorbeeld een schaduwdoek ophangen op de zuidkant van de plantage.
De plant heeft een slecht wortelgestel en kan daardoor minder goed water en voedingsstoffen opnemen. Stimuleer de wortelgroei van de plant door de grond luchtig genoeg te houden, of deze wortelstimulator te gebruiken. Let er wel op dat u niet te veel voeding geeft.
De grond kampt met een calciumtekort. Hierdoor krijgt de vrucht een zwakke celwand en zal hij sneller water afstaan aan de plant, met bruine plekken (dode cellen) tot gevolg. Door de grond te voorzien van kalk kan u dit tekort tegengaan.
De plant heeft te maken met een zoutoverschot en heeft daardoor meer vocht nodig. Dit zoutoverschot kunt u aanpakken met BAC Final Solution.
Meer informatie?
Wilt u meer informatie over neusrot? Neem vooral contact op, wij geven u graag deskundig advies. Veel van de bovengenoemde producten zijn overigens voorzien van het Vegan Keurmerk. In dit artikel BAC producten met het Vegan Keurmerk kunt u hier meer over lezen.